2020 Acura TLX vs. 2020 INFINITI Q50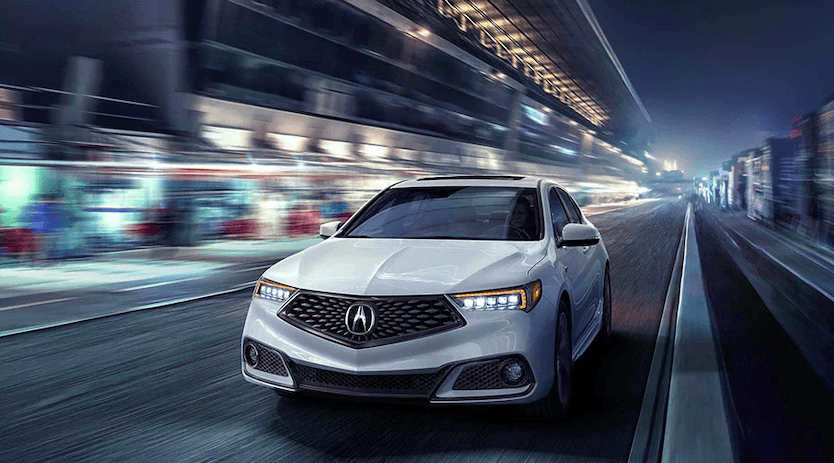 If you're eager to get behind the wheel of a luxurious sedan, there are several options out there – but there is only one vehicle that can provide you with the comfort, quality, and performance you desire. The 2020 Acura TLX V6 sedan offers exhilarating performance and luxury features that put it far ahead of the competition – 2020 Infiniti Q50. When these sedans stand grille-to-grille, it's obvious who the clear winner is. Our Mobile Acura dealership is here to tell you who comes out on top in the battle of 2020 Acura TLX vs. 2020 Infiniti Q50.
2020 Acura TLX vs. 2020 Infiniti Q50: Performance
When it comes to power and handling, the 2020 Acura TLX soars above its competition. The 2020 Acura TLX comes standard with Precision All-Wheel Steer™ and Agile Handling Assist®, providing extra support as you turn every corner. For optimal performance, standard SportShift Paddle Shifters further enhance your drive. You won't find the same standard features on the 2020 Infiniti Q50.
2020 Acura TLX vs. 2020 Infiniti Q50: Features
The 2020 Acura TLX boasts a striking design that's bound to leave you breathless. This eye-catching sedan boasts Jewel Eye™ headlights, providing sharper illumination for increased visibility on roads. Compared to the 2020 Infiniti Q50's conventional LED headlamps with two light elements, the 2020 Acura TLX once again comes out on top.
Inside, the 2020 Acura TLX provides the ultimate luxury with plenty of premium features. A dual-zone climate control system gives the TLX driver and front passenger their own A/C settings, while Q50 passengers will have to remain without.
The 2020 Acura TLX does not come without some truly exceptional safety features. With safety features like Road Departure Mitigation, Adaptive Cruise Control, and Lane-Keeping Assist System, you'll find ultimate peace of mind behind the wheel of this luxury sedan.
The 2020 Acura TLX Comes Out On Top For Mobile Drivers
If you're in the market of a new sedan, look no further than the 2020 Acura TLX. Don't hesitate to contact us at our Mobile Acura dealership today to schedule a test drive!