How To Set Up Android Auto in Your Acura
You've been saving for years, and the time has come – you can finally update your vehicle! If you haven't shopped for a new Acura vehicle in quite some time, it's easy to become overwhelmed by all the new and innovative technology features your vehicle has to offer. Once you're behind the wheel of your Acura vehicle, you'll want to be well-educated on the newest tech – such as Android Auto™. Our Mobile Acura service center is here to tell you how to set up Android Auto in your Acura.
What is Android Auto™?
Android Auto™ takes the features you love about your Android-powered smartphone and puts them directly in your car's dashboard. It displays information on a familiar, easy-to-use interface with cards you can swipe out of the way, legible menus, and large icons. This means you'll be able to make and receive calls, get on the right path with help from Google Maps, and rock out to your favorite tunes to further enhance your morning commute.
How to Pair an Android™ Phone via Android Auto™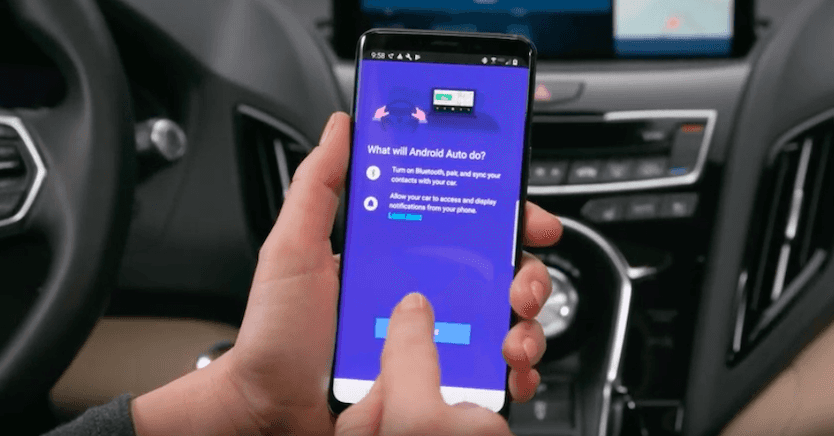 Here is a step-by-step guide on how to pair an Android™ Phone via Android Auto™:
To ensure that your smartphone is up to snuff, be sure to download the latest OS software to your Android device and install the latest Android Auto™ app from the Google Play Store.
Use your phone manufacturer's USB cord to connect to your phone.
Respond to the prompts on your phone that will grant Android Auto™ access to your information.
If prompted, you may need to update Android Auto™.
Disconnect then connect the phone to finish the update.
Open Android Auto™ on your Acura's infotainment interface.
Select compatible phone, navigation, and music apps or press and hold the talk button to access Google Assistant or simply say "Hey Google".
Mobile Acura Drivers Stay Connected with Android Auto™
If you have any questions or would like additional information about Android Auto™, don't hesitate to contact us at our Mobile Acura dealership today.