What is AcuraLink™?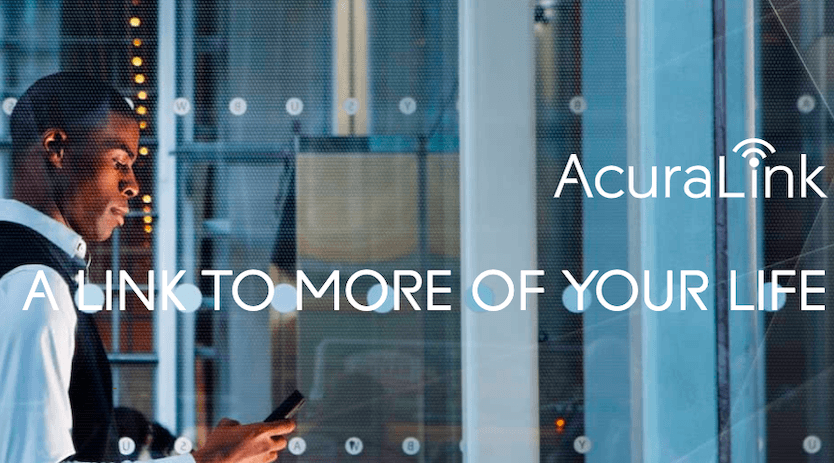 AcuraLink™ is an innovative app that allows you to connect to your Acura vehicle from your smartphone. This exceptional technology allows you to remain in touch with your Acura at all times – even when you're not in the driver's seat. With convenience and security at the touch of a button, there's no better way for Mobile auto shoppers to drive their new Acura models. But what is AcuraLink™? Allow our Acura dealership to tell you more about this helpful app.
Acura Performance Specs from AcuraLink
Have you ever wondered what's going on inside – and out – of your vehicle? AcuraLink™ can help you keep an eye on the most important aspects of your Acura:
Dashboard: View up-to-date mileage, fuel level, and oil life readings for your vehicle.
Vehicle Health Report: Stay ahead of the curve with monthly reports of your vehicle's status delivered to your inbox.
Send Destination: Search for a destination on your smartphone and send directions to your vehicle's navigation system.
Last Mile: Receive walking directions to your final destination right when you get out of your Acura.
Acura Safety Features from AcuraLink™
Aside from providing you with performance specs, AcuraLink™ will help you stay safe out on the road. This is what AcuraLink™ Safety has to offer:
Automatic Collision Notification: A live agent will reach out and check on you and request that help be sent in the event of a collision.
Enhanced Roadside Assistance: Get 24/7 assistance for towing services, jump-starting, tire changes, fuel delivery, and more.
Emergency Call: In case of emergency, our trained agents are ready to deliver priority attention and request that help be sent.
Acura Convenience Features from AcuraLink™
AcuraLink™ delivers on plenty of convenience features. Here's what you can expect with your own personal concierge:
Key By Amazon In-Car Delivery: Get Amazon packages delivered directly inside your car.
Remote Start & Stop: Get comfy by cooling down or warming up your car ahead of time.
Remote Lock & Unlock: Use your smartphone to lock and unlock your doors.
Mobile Drivers Stay Safe & Connected with AcuraLink
If you'd like to know which Acura vehicles come equipped with this innovative technology, please don't hesitate to contact us at our Mobile Acura dealership today.